About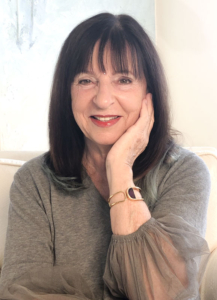 Ilona Palucki
Co-Founder, Discovery of the Palucki Method
Ilona Palucki is a holistic healer and coach, who is specialized in healing psychological trauma and adverse life experiences. She practices in the retreat of the Palucki Institute in the South of France as well as internationally within divers cultural backgrounds.
Ilona Palucki has discovered the Palucki Method for Healing Trauma and Adverse Life Experiences and developed it since 2008.
Several university studies and experiments to research Iona's healing work have been undertaken, presented at science conferences, as well as a clinical validation study was done and a peer reviewed paper has been published.
Ilona looks back onto a life where a divers range of experiences have come together and led to the discovery of the method.
Earlier in her life Ms. Palucki engaged in dance therapy and body work for many years, absolved several years of training, was a dance-teacher in Munich, and is a published author on dance and femininity. This was leading to a deeper holistic understanding which has informed the body-work elements of the Palucki Method today.
On her journey she explored and practiced various modalities of the wisdom traditions of Buddhism and shamanism of the Americas.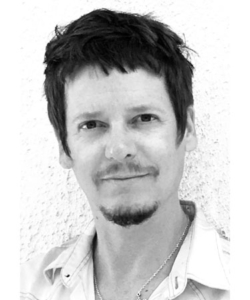 Patrick Palucki
Co-Founder, CEO
Patrick Palucki is an inventor, published author, consciousness researcher and entrepreneur.
Patrick has been pioneering brain computer interface applications for learning and training progressive states of consciousness (meditation) through neurofeedback via multi-channel EEG and VR. He has presented and exhibited at various conferences, such as "The Science of Consciousness", in Tucson, "Science and Nonduality" and "Transformative Technology" both in Silicon Valley, as well as at Harvard University.
Originally an experimental media-creator, Patrick has entered the world of the science of consciousness through interdisciplinary research and development. He was a member of the Neuroscience Research Group led by legendary Dr. Michael A. Persinger and has created media-concepts for Dr. Anirban Bandyopadhyay's research.
Patrick has received numerous awards as a media creator and experimental film maker. He has co-authored an operatic performance about climate change for the United Nations' 60th anniversary in Asia performed in the conference hall of the UN ESCAP headquarters.